MONEYSMART Women targets independent women over the age of 25, whether they are in business, working parents, or single mothers, to empower them with financial planning and decision-making techniques.
As more women are becoming independent business owners, financial contributors to their household income, and in many cases the main provider for their children, it is more important than ever to invest time in improving financial planning and management skills.
MONEYSMART Women highlights the financial challenges that are specific to women, the top financial missteps women tend to take, and the importance of budgeting to eliminate debts and stimulate saving and investment. This way, women can celebrate financial freedom as early as possible in life.
Learning Methodology
An adult-participatory approach introducing financial concepts through hands-on activities, group discussions, and real-life experiences.
Our Women's Money Café is a creative methodology for hosting authentic conversations to promote new financial possibilities for action and change.
Our dynamic workshops provide women with the practical know-how, steps, and tools that they need to be financially empowered.
Women's Money Café | Workshops | Boot Camp Financial Retreats | Theme Planner
MONEYSMART Topics
MONEYSMART Women offers a series of comprehensive and interrelated financial literacy topics that are adapted and tailored for women in the Arab World.
Let's Talk
Do you work on women empowerment and have an interest in empowering women financially?

Are you a woman challenged with financials and the running of your business?
Get in touch to know more about how we can help.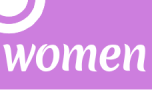 MONEYSMART Women
Age group:

Over the age of 25
Independent women, whether businesswomen, working parents, or single mothers, who want to be financially empowered and learn to make smart financial decisions.