Targets teens between the ages of 13 and 19 to prepare them for the transition from dependent teenagers to independent young adults. Animated and entertaining activities will teach participating teens the value of money and help them build money skills which they can use in their daily life.
Are you between the ages of 13 – 19 and interested in learning money skills that you can start using right now to financially plan for your future? Do you wish to start saving money for college, a car, or a trip? Or are you planning to borrow money to finance your education? Then our MONEYSMART TEENS boot camp is the perfect match for you!
According to your age group, you will be introduced to all the different skills through hands-on activities, group discussions and games, which will demonstrate and communicate financial literacy concepts in a fun, easy, and smooth manner.
This boot camp will teach you the financial literacy skills that will help you manage your expenses and to start saving money from now on to avoid future financial challenges. You will explore how your existing skills and resources can help you start earning money. You might make a good tutor, babysitter, or videographer, for example. It will also explain why and how you should openly communicate with your family to understand the level of income and spending and saving capacity of your family.
Join the next
Teens Boot Camp
Sign-up below to get notified as soon as a new Teens Boot Camp is launched
Our other Programs
You are currently viewing: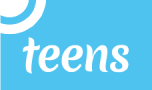 MONEYSMART Teens targets teens between the age of 13 and 19 to prepare them for the transition from dependent teenagers to independent young adults, through fun activities to teach them the value of money.
HOST A BOOT CAMP
Whether you are an educational institute, an NGO, governmental organization, or corporate entity, we work closely with you to customize our scalable MONEYSMART model to serve your needs and empower your target audience with financial literacy skills, knowledge, and mindset.
Eventa is looking for like-minded partners in the Middle Easter region to spread the MONEYSMART culture. Join this movement and be part of the change. Together, we can help our communities build a solid financial foundation. Get in touch!
Contact us
Invite a MONEYSMART Champion to Your Community
Our team of Champions, who are trained to deliver MONEYSMART activities to 7-14-years-old, are giving back to their communities by holding sessions with local community organizations such as public libraries, municipalities, schools, and local NGOs.
Connect a champion with your community by hosting them in your organization to spread financial awareness to the future generations.
Join Our Team of
Expert Trainers
At Eventa we always look forward to expanding our team of trainers and facilitators in order to bring an eclectic and exciting experience to our MONEYSMART participants. If interested in joining us on this financial literacy adventure across the Middle East, get in touch!
Contact us