MONEYSMART Teens targets teens between the ages of 13 and 17 to prepare them for the transition from dependent teenagers to independent young adults.
Teens lack the financial literacy skills needed to properly manage their personal expenses and fulfill their dreams. At this important stage of their life, many fail to align their spending habits and financial goals with their family's financial capacity.
Without the inspiration and tools, teens miss out on the opportunity to build upon their existing skills and resources to start earning an income.
Learning Methodology
A multidisciplinary approach that introduces teens to different financial skills. Through hands-on activities, thought-provoking group discussions, and interactive games, financial literacy concepts are presented and passed on.
Workshops | Boot Camp | Summer Camp | School Planners
MONEYSMART Topics
MONEYSMART Teens offers a series of comprehensive and interrelated financial literacy topics that are adapted and tailored for teens.
Let's Talk
Does your mission include skills-building for teens?
Get in touch to know more about how we can help.
Our other Programs
You are currently viewing: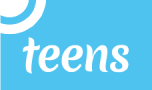 MONEYSMART Teens
Age group: Between 13 and 17
Teens who are about to transition from dependent teenagers to independent young adults and need to prepare for it by learning the value of money through fun activities..