Targets young couples under the age of 35 to guide them onto the right financial track by aligning their mindset and harmoniously working together towards shared financial goals.
Are you a new couple under the age of 35? Either just or about to get married? Maybe planning to open a joint bank account, buy a house, or go on a honeymoon? The many exciting changes coming your way, and their financial requirements, can take place in a smooth manner when you and your partner share a well-aligned money mindset and fully understand each other's spending habits, challenges, and priorities.
Topics that will be covered during the boot camp include: Money Personalities, Building a Sustainable Financial Relationship, Budget Planning and Expense Tracking, Financial Goal Setting, and Financial Task Division.
Register for MONEYSMART Family to gain the financial planning and management skills that can help you and your partner harmoniously work together towards shared money goals and decisions, in order to avoid money-related stress in your relationship and build an overall healthy future together.
Join the next
Family Boot Camp
Sign-up below to get notified as soon as a new Family Boot Camp is launched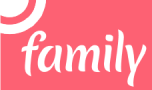 MONEYSMART Family
Age group: Under the age of 35
Couples who want to align their financial mindset and work together towards shared financial goals.
Partner with Us
Spread Financial Literacy
We work closely with you to customize our scalable MONEYSMART model to serve your needs and empower your target audience with financial literacy skills, knowledge, and mindset.
Designed for:

Corporate entities, Educational institutions, Governmental organizations and NGOs.
Be part of the change. Together, we can help our communities build a solid financial foundation.
To spread the MONEYSMART culture, Eventa is looking for like-minded partners in the Middle Eastern region.
Get in touch!
Contact us
MONEYSMART Champions
Invite them to your community
Our team of champions are trained to deliver MONEYSMART activities and give back to their communities by holding sessions at local community organizations such as public libraries, municipalities, schools, and local NGOs.
Connect a champion with your community by hosting them at your organization to spread financial awareness to the future generations.
Suitable for:

Children ages 7 – 14 years
Join Our Team of
Expert Trainers
At Eventa we always look forward to expanding our team of trainers and facilitators in order to bring an eclectic and exciting experience to our MONEYSMART participants.
If you are:
An expert with 5+ years of experience in financial literacy training

Interested in joining us on this financial literacy adventure across the Middle East?
Get in Touch