MONEYSMART Family targets couples over the age of 25 to guide them onto the right financial track by aligning their mindset and harmoniously working together towards shared financial goals.
There are many exciting changes that come in the way of young couples, most of which need shared financial decisions.
Young couples are challenged especially when partners neither seem to share the same well-aligned money mindset nor fully understand each other's spending habits, challenges, and priorities.
A better understanding of each other's money personalities and an aligned financial plan and similar money habits will contribute to a sustainable and financial relationship.
Learning Methodology
An adult-participatory approach introducing financial concepts through innovative hands-on activities, open discussions, and entertaining life lessons.
Our dynamic workshops help couples gain the financial planning and management skills to harmoniously work together towards shared money goals and decisions.
Our financial retreats offer a safe environment for couples to openly discuss their differences and money-related stress so that they find feasible solutions that can help them build an overall healthy future together.
Workshops | Financial Retreats
Let's Talk
Are you working with financially challenged young couples and would like to empower them financially?
Are you a new couple feeling the challenge from shared financial decisions you are about to make?
Get in touch to know more about how we can help.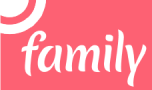 MONEYSMART Family
Age group: Under the age of 25
Couples who want to align their financial mindset and harmoniously work together towards shared financial goals.