MONEYSMART Business targets business people and aspiring entrepreneurs who wish to transform their business plans or ideas into profitable businesses.
MONEYSMART Business is designed to help current business and aspiring business owners transform their business plans or ideas into viable and profitable businesses through strategic financial planning. It also helps those who are not able to find a job to explore whether they have existing skills or resources which can generate income and if starting their own small business presents a viable alternative to employment.
Do you plan to start your own business, or have you done so already? Or are you having trouble finding a job in your field and interested in creating your own using your skills and existing resources? Are you fully aware of the common financial pitfalls that can cause a business to fail? Do you master the financial planning and management skills that will help you minimize and track your expenses and stay on top of your cash flow?
MONEYSMART Business will explore the entrepreneurial mindset, starting a business in countries of the MENA region, learning to write a business plan, identifying funding opportunities, and turning your idea into a viable business using proven financial strategies and skills. At the end of the boot camp, you will be given an opportunity to pitch your idea and receive feedback from business experts.
Join the next
Business Boot Camp
Sign-up below to get notified as soon as a new Business Boot Camp is launched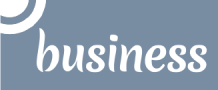 MONEYSMART Business targets business people and aspiring entrepruenuers who wish to transform their business plans or ideas into profitable businesses.
HOST A BOOT CAMP
Whether you are an educational institute, an NGO, governmental organization, or corporate entity, we work closely with you to customize our scalable MONEYSMART model to serve your needs and empower your target audience with financial literacy skills, knowledge, and mindset.
Eventa is looking for like-minded partners in the Middle Easter region to spread the MONEYSMART culture. Join this movement and be part of the change. Together, we can help our communities build a solid financial foundation. Get in touch!
Contact us
Invite a MONEYSMART Champion to Your Community
Our team of Champions, who are trained to deliver MONEYSMART activities to 7-14-years-old, are giving back to their communities by holding sessions with local community organizations such as public libraries, municipalities, schools, and local NGOs.
Connect a champion with your community by hosting them in your organization to spread financial awareness to the future generations.
Join Our Team of
Expert Trainers
At Eventa we always look forward to expanding our team of trainers and facilitators in order to bring an eclectic and exciting experience to our MONEYSMART participants. If interested in joining us on this financial literacy adventure across the Middle East, get in touch!
Contact us