MONEYSMART Business targets people in business and aspiring entrepreneurs over the age of 25 who wish to transform their business plans or ideas into profitable businesses.
Skilled people are challenged to find a job due to limited opportunities amidst current economic challenges. MONEYSMART Business helps them explore whether they have existing skills or resources which can generate income and if starting their own small business presents a viable alternative to employment.
People may also face different challenges as they launch and grow their businesses. In many cases, their businesses fail due to a lack of properly managed financial resources rather than due to lack of funding.
MONEYSMART Business helps participants become aware of the common financial pitfalls that can cause a business to fail.
Learning Methodology
An adult-participatory approach introducing financial and entrepreneurial concepts through hands-on activities, group discussions, and case studies.
Our dynamic workshops offer practical know-how, steps, and tools to help participants master the financial planning and management skills to stay on top of their cash flow and grow their businesses.
Through the boot camp or the financial retreat, participants have the opportunity to explore the entrepreneurial mindset, turning their idea into a viable business using proven financial strategies and skills. In addition, they learn how to write a business plan, identify funding opportunities, and receive expert feedback on their mock pitches.
Workshops | Boot Camp | Financial Retreats 
MONEYSMART Topics
MONEYSMART Business offers a series of comprehensive and interrelated financial literacy topics that are adapted and tailored for businesspeople in the Arab World.
Let's Talk
Do you plan to start a new business, or resize an existing one?

Are you having trouble finding a job in your field and interested in creating your own using your skills and existing resources?
Get in touch to know more about how we can help.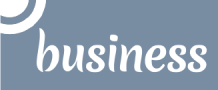 MONEYSMART Business
Age group: Over the Age of 25
Business people and (aspiring) entrepreneurs who wish to transform their business plans or ideas into profitable businesses.