MONEYSMART Objective
The objective of MONEYSMART is to educate people on financial literacy by helping them to:
Curriculum
A Unique Experience Promoting Financial Literacy
Each program segment is tailored to the needs of its target audience with interrelated financial topics.
MONEYSMART Boot Camps can be multi-day, full-day, or half-day boot camps. They include a mix of presentations, hands-on activities, group discussions, and games. To ensure an optimal learning experience, they include a combination of plenary and parallel sessions and provide real-life examples presented by selected guest speakers who share their personal success stories.
Our Trainers
Our carefully selected trainers are experts in finance, investment and wealth management, business strategies, and personal development.
SMART BUDGETING
Wants vs. Needs
To learn to differentiate between a want and  prioritize accordingly
To learn the importance of Budgeting.
To learn how to budget, track expenses, and evaluate your spending
SMART THINKING
Beliefs to actions / Setting and achieving
To show that your beliefs are the reason your life is the way it is.
To show that all beliefs come from life influences
Discover the obstacles and learn how to overcome them
To learn to set a clear vision and progress towards it
SMART INVESTING
Types of Income and 3 Pillars of Wealth
To understand the two types of income, earned and passive.
To differentiate between saving, investing, and speculating
To identify assets and liabilities.
To learn about the three pillars of wealth
SMART LEVERAGING
Leveraging and Financial Squares
To understand the concept of leveraging and its importance.
To introduce the four financial squares demonstrating how people make & earn money.
SMART BANKING
Banking Relations
Get familiar with banking services
Get familiar with the types of interest calculation, simple, flat, & reducing
To understand the cons and pros of credit and debit cards
How to use credit cards responsibly
 SMART RISKS
Managing Risks
To understand the ways to manage risks.
To determine one's attitude towards risk.
To understand the importance of diversifying your investments.
 SMART BUSINESS
Turning a Business Idea into Business
To learn how to identify a business idea, validate and improve it.
To learn about the 4-step process to turn a business idea into a business.
SMART TAX
Local Tax
Get familiar with the local taxes imposed
Understand who is obliged to pay taxes.
Familiarize with the procedure of tax payments in your country
Discover the benefits of paying taxes and keeping accurate records.
Our Amazing Community
"If you can't explain it simply, you don't understand it well enough."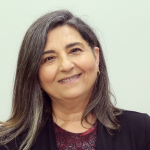 Halah Najd
MONEYSMART Trainer
"In the world of money & investment, high emotions equal low intelligence."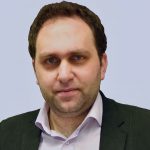 Abdallah Harfouche
MONEYSMART Trainer
"Great achievements start with a belief, expand with a plan and get done with discipline and follow up."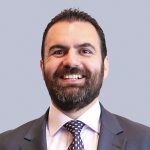 Jade Dagher
MONEYSMART Trainer
"If you want things to change in your life, you must change YOU first."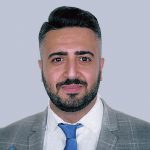 Imad Abou Khalil
MONEYSMART Trainer
"Knowledge without action is wasted knowledge."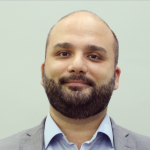 Andre Abi Awad
MONEYSMART Trainer
Karim Istfan
MONEYSMART Trainer
JOIN A BOOT CAMP
A 2-day financial literacy boot camp in Tripoli Our 5 expert trainers will cover 7 interrelated topics and teach you all the [...]
Join Now
A 2-day financial literacy boot camp in Beirut Our 5 expert trainers will cover 7 interrelated topics and teach you all the [...]
Join Now
MONEYSMART is a concept created by Eventa to promote financial literacy across the Middle East; it is part of Eventa's social impact and development initiatives to create a positive change in the world.
HOST A BOOT CAMP
Whether you are an educational institute, an NGO, governmental organization, or corporate entity, we work closely with you to customize our scalable MONEYSMART model to serve your needs and empower your target audience with financial literacy skills, knowledge, and mindset.
Eventa is looking for like-minded partners in the Middle Easter region to spread the MONEYSMART culture. Join this movement and be part of the change. Together, we can help our communities build a solid financial foundation. Get in touch!
Contact us
Invite a MONEYSMART Champion to Your Community
Our team of Champions, who are trained to deliver MONEYSMART activities to 7-14-years-old, are giving back to their communities by holding sessions with local community organizations such as public libraries, municipalities, schools, and local NGOs.
Connect a champion with your community by hosting them in your organization to spread financial awareness to the future generations.
Join Our Team of
Expert Trainers
At Eventa we always look forward to expanding our team of trainers and facilitators in order to bring an eclectic and exciting experience to our MONEYSMART participants. If interested in joining us on this financial literacy adventure across the Middle East, get in touch!
Contact us
Don't Miss Our Events
Get updates on our new bootcamps through email.