Financial Literacy
Boot Camps
Empowering communities with the skills, knowledge, and mindset to help them make wise financial decisions.
Why Financial Literacy?

There is a financial illiteracy epidemic in our communities and all over the world. The state of financial wellness is low; complexity of financial markets is at an all-time high; and the consequences of financial illiteracy devastate the unprepared ones.

A financially literate community would not only improve the lives of its members, but also the financial system as a whole would become healthier.
MONEYSMART Objective
The objective of MONEYSMART is to educate people on financial literacy by helping them to:
Curriculum
A Unique Experience Promoting Financial Literacy
Each program segment is tailored to the needs of its target audience with interrelated financial topics.
MONEYSMART Boot Camps can be multi-day, full-day, or half-day boot camps. They include a mix of presentations, hands-on activities, group discussions, and games. To ensure an optimal learning experience, they include a combination of plenary and parallel sessions and provide real-life examples presented by selected guest speakers who share their personal success stories.
Our Trainers
Our carefully selected trainers are experts in finance, investment and wealth management, business strategies, and personal development.
WATCH OUR TRAINER"S VIDEO
Our Amazing Community
"If you can't explain it simply, you don't understand it well enough."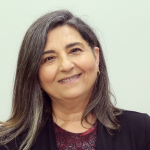 Halah Najd
MONEYSMART Trainer
"In the world of money & investment, high emotions equal low intelligence."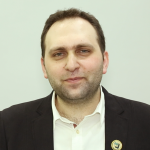 Abdallah Harfouche
MONEYSMART Trainer
"Great achievements start with a belief, expand with a plan and get done with discipline and follow up."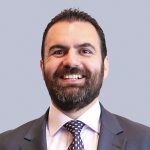 Jade Dagher
MONEYSMART Trainer
"If you want things to change in your life, you must change YOU first."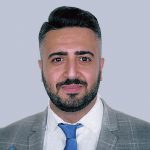 Imad Abou Khalil
MONEYSMART Trainer
"Knowledge without action is wasted knowledge."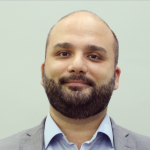 Andre Abi Awad
MONEYSMART Trainer
"In a globalized economy, proper tax planning will generate better income."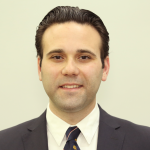 Karim Istfan
MONEYSMART Trainer
JOIN A BOOT CAMP
MONEYSMART is a concept created by Eventa to promote financial literacy across the Middle East; it is part of Eventa's social impact and development initiatives to create a positive change in the world and aligns with the two of the sustainable development goals (SDG): SDG 4 "Quality Education" and SDG 8 "Decent Work and Economic Growth".
Partner with Us
Spread Financial Literacy
We work closely with you to customize our scalable MONEYSMART model to serve your needs and empower your target audience with financial literacy skills, knowledge, and mindset.
Designed for:

Corporate entities, Educational institutions, Governmental organizations and NGOs.
Be part of the change. Together, we can help our communities build a solid financial foundation.
To spread the MONEYSMART culture, Eventa is looking for like-minded partners in the Middle Eastern region.
Get in touch!
Contact us
MONEYSMART Champions
Invite them to your community
Our team of champions are trained to deliver MONEYSMART activities and give back to their communities by holding sessions at local community organizations such as public libraries, municipalities, schools, and local NGOs.
Connect a champion with your community by hosting them at your organization to spread financial awareness to the future generations.
Suitable for:

Children ages 7 – 14 years
Join Our Team of
Expert Trainers
At Eventa we always look forward to expanding our team of trainers and facilitators in order to bring an eclectic and exciting experience to our MONEYSMART participants.
If you are:
An expert with 5+ years of experience in financial literacy training

Interested in joining us on this financial literacy adventure across the Middle East?
Get in Touch
Don't Miss Our Events
Get updates on our new bootcamps through email.